Melanie Sumrow
Author of Novels for Young Readers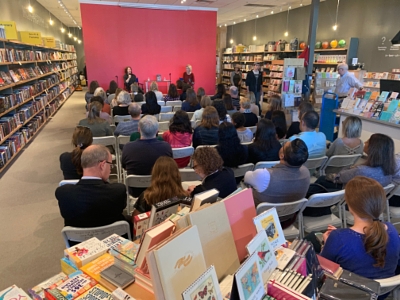 Check back soon for
more events!
Upper MG Panel &
Book Signing
Best of Books, Edmond, OK
Postponed - check back soon!
Tables of Content
Benefitting the Friends of the
SMU Libraries
Postponed - check back soon!
The Inside Battle Book Launch
Thank you to everyone who came out to the launch of THE INSIDE BATTLE! Karen Blumenthal (author of JANE AGAINST THE WORLD) and I had a great time. I'm thrilled to see my latest novel make its way into the world and was so excited to connect with readers at upcoming events. But with most literary events cancelled this spring due to the coronavirus, I look forward to seeing you when things settle. In the meantime, stay healthy and please support authors with spring releases!
~Melanie